McMaster Invitational Results
It was a successful weekend for the Western Wrestling team as they started their 2017/18 season at the McMaster Invitational on Saturday. The Men's team placed 6th out of 23 teams. The men were led by silver medal winner Brayden Ambo competing at a competitive 76kg weight class. Brayden posted a record of 3 wins 1 loss. Jackson Browning (90 kg) and Kevin Marshall (100 kg) had strong performances both earning silver medals. London-Western Wrestling Club member and Fanshawe College student Adam McFadyen picked up a bronze medal in the 65kg division.
The Women's team was led by third year Student Michalia Walls who won a silver medal in the 63kg division. Michalia lost her final match to a former World bronze medalist.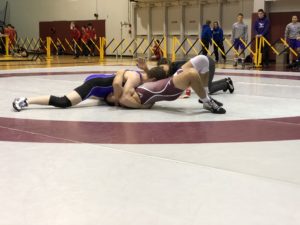 Brayden Ambo securing the pin for the win.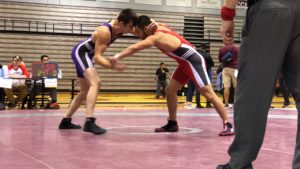 Lauchlin MacDonald and Adam MaFadyen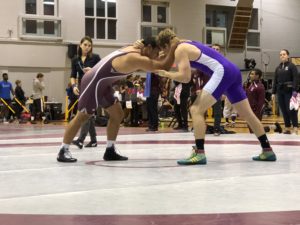 Kevin Marshall 90kg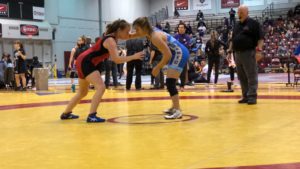 Michalia Walls in the finals against Linda Morais
Next up for the Mustang wrestlers is the Ryerson Open on November 11th.
Top 6 finishers:
McMaster Invitational
2nd Michalia Walls 63 kg F
2nd Braden Ambo 76 kg
2nd Kevin Marshall 100 kg
2nd Jackson Browning 90 kg
3rd Adam McFadyen 65 kg (London-Western)
4th Chris Nikolaou 57 kg
4th Christine Grafe 48 kg F
4th Jessica Ly 67 kg F
4th Olivia Cirillo 72 kg F
5th Anthony Parker 130 kg
5th John Campbell 82 kg (London-Western – Clarke Road Secondary School)
5th Lauchlin MacDonald 65 kg
6th Faisal Abu Ellub 90 kg
6th Greg Clark 61 kg