Wrestlers compete at Senior Provincials
The Western Wrestling team wrapped up the first half of their season this past Sunday at the senior Ontario provincial championships in Kitchener on Sunday.
The team continued their strong start to the season by placing third overall.
The team was led by Kevin Marshall. Kevin improved on his second-place finish at the York the previous weekend by winning the 92kg weight class. Kevin beat Dalton Webb from Guelph in the final.
Other medalist for London-Western included: 1st Michalia Walls 62kg, 3rd Adam MacFadyen 65kg and 3rd Olivia Cirillo 72.kg
The team will continue to train through December and will be back on the mats competing at the Brock Open on January 13th.
The London-Western Wrestling Club is hosting a high school wrestling tournament this Saturday December 2nd in Thames Hall.
Summary of results:
1st Kevin Marshall 92kg
1st Michalia Walls 62kg
3rd Adam MacFadyen 65kg
3rd Olivia Cirillo 72kg
4th Chris Nikolaou 57kg
4th Brayden Ambo 79kg
4th Anthony Parker 125kg
5th Jackson Browning 86kg
5th Christine Grafe 50kg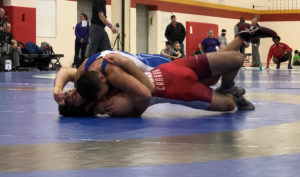 Adam MacFadyen looking for the pin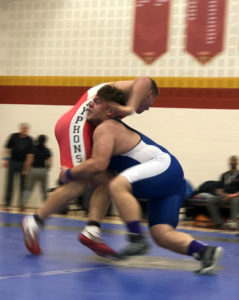 Anthony Parker with the double leg takedown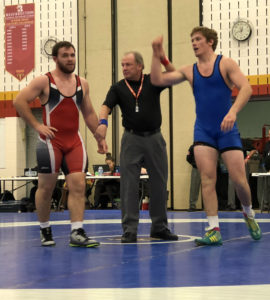 Kevin Marshall wins the 92kg division